A special wedding deserves special photography! From the candid moments to the carefully planned photos, pre-wedding photography is an essential part of preparing for your big day. Here, you will find advice and tips on how to make the most of your pre-wedding photos and ensure that they capture all of the wonderful moments you will cherish forever. So let's get started—it's time to make your pre-wedding photograph album a work of art!
Getting Ready for Pre-Wedding Shoot: Tips and Tricks
With so much to do and plan in the run-up to the wedding, preparing for pre wedding photoshoot can easily be overlooked. However, spending some time beforehand considering what you both want out of your wedding photoshoot will not only help you get the results you desire but help ensure a smoother and more enjoyable experience on the day.
Here are some tips and tricks that can make a world of difference:
Think about what style of photography you would like – this helps ensure you select a photographer who shares a similar aesthetic.
Decide on a location for your shoot. Consider locations that hold special significance or reflect your personalities or hobbies.
Plan ahead for any props or items you might want to bring along with you to add an extra element of fun or personalisation.
Choose clothing that is comfortable yet complementary, from bold colors and prints to simple elegant lines – whatever reflects your personalities!
The Wedding Dress Are you buying it or can you rent one for your pre-wedding photo session?
Discuss any poses or specific shots that interest you prior to the shoot so as not put unnatural pressure on yourselves when taking part in the session.
Most importantly, remember to have fun! Photographing shouldn't feel forced but should be an enjoyable experience both parties look forward to on the day.
Choosing the Right Wedding Photographer
Finding the right wedding photographer can be a daunting task. It's important to take time to research the different possibilities, and make sure that you choose a professional who will bring vision, experience and quality work to your special day.
When considering which pre-wedding photographer to hire, it is important to look at the portfolio examples they have available. Ask if they are familiar with the location of your ceremony or reception, and see if they can provide you with some examples of their work from similar venues. Also consider their expertise in different types of photography – for instance, traditional or posed images, bridal portrait, candid shots or photojournalistic images – and make sure that their style suits your needs.
It is important to get information about cost up front as well; a good rule of thumb is that high-quality photography often has an associated price tag. Ask if prints are included in the package, what digital media is available after the wedding – such as proof books or digital files – and any additional fees that may be included. Make sure you know exactly what you will get for your money beforehand so there won't be any unpleasant surprises later on!
Once you have narrowed down your search for your pre wedding photography, arrange for an interview. Bring along some images from magazines or websites as examples so that both parties can start a visual dialogue about what type of pictures you would like taken on your special day. Discuss any special requests and do not hesitate to ask any questions related to structure and timing. Make sure that communication lines are open before signing any contracts!
Posing Ideas for Wedding Photography
Before your wedding day arrives, most couples choose to have their special moments captured either indoors or outdoors in a professional photoshoot. To make the most of this experience, it's important to have an idea of different poses that you can use. Here are some ideas for posing on your pre-wedding photography photoshoot:
Standing poses: For a classic engagement photo look, stand facing each other while holding hands and looking into each other's eyes. For a more contemporary approach, try different variations of standing shoulder to shoulder, with both taking turns to aim their gaze at the camera. For an off-beat pose, experiment with standing side by side with one arm draped across the other's shoulders or waist.
Sitting poses: Try sitting closely together on chairs or on the ground for an intimate pre-wedding photo look. If you're willing to try something fun and lively, opt for mutual handstands against each other or standing close up with one partner doing a backbend as if being caught in the act!
Lying down poses: For a relaxed pre wedding swoon factor, find yourself a scenic spot outdoors where you can lie down together and snuggle amidst nature's wonders (you can also try this at home). Flip through magazines together while lying down – endearing distractions while having your pictures taken add dimensions of emotions contained in the narrative! With these ideas and more in mind, create meaningful memories of your journey into marriage while having fun along the way!
Making the Most of Natural Light for Pre-Wedding Photoshoot
For couples planning their pre-wedding photos, one of the most important factors to keep in mind is lighting. Natural light can provide subtle, romantic tones or create striking shadows and highlights – depending on how you use it. Photographers must take a great many variables into account when choosing light sources for any shoot.
Here are some tips for using natural light for pre wedding photoshoot:
Make sure to time the shoot correctly so that you can plan for available natural light. Morning or evening shots look best when the sun is low in the sky, creating a softer look with longer shadows – something which must be carefully managed to ensure the lighting fits with your desired aesthetic.
Avoid direct sunlight whenever possible; when used correctly indirect sunlight will illuminate subjects with a soft glow. Other than direct morning and late afternoon/evening Sunlight in clear skies, try to use shade whenever possible as overcast days provide good sources of diffused natural light suitable for flattering portraitures shots.
Pay attention to background and reflections; remember that foliage can add attractive warm tones of green whilst glass and water act like mirrors and reflect harsh sunlight onto subjects at certain angles— so be sure to adjust accordingly!
Shoot from different angles; shooting from behind bright backlighting may prove difficult (or sometimes even impossible) but scouting out unique perspectives allows you to control exposure more freely by using shaded backgrounds as hard backdrops instead of relying on exposure compensation featuring harsh splashes of color bleeding into image edges, often seen in images shot during peak sun hours.
Test out different concepts according to lighting condition; experiment with silhouette patterns or pay attention to different directions rather than relying on constant repetition when dealing with strong sunlight exposure conditions. Subtle changes like adjusting composition through adjusting chiaroscuro values or playing with aimable shapes such as arches or curves will make your photos look more distinct compared against standard portrait shots taken under similar conditions.
Capturing Unique, Creative and Romantic Pre-Wedding Shots
Pre-wedding photography is all about capturing special moments and creating lasting memories of a couple in love. But, it should also be about creating unique and creative shots that capture the energy of the moment and tell an engaging story. Whether you are looking to have a formal or fun photoshoot, there are some great ideas for pre-wedding photography that will keep your photos creative and unique.
Some creative ways to capture pre-wedding photos could include:
Making props or using accessories like hats, sunglasses, and scarves to add some fun to your pictures.
Using different filters on your camera's lens to give your pictures a dreamy glow or funky effect.
Changing up how you take the shot – such as shooting closeup portrait shots or opt for longer shots with two subjects together in the frame.
If you want something more traditional, consider having an engagement session done with couples in stunning landscapes or beautiful backdrops – this allows you to get more intimate photos and create lasting memories of a couple celebrating their love in a special place. And don't forget silhouettes! These look amazing especially during sunsets or outdoor shoots when natural light is used for foreground subject but provides a lighter background for the image. These silhouettes give off romantic vibes which is perfect for couples looking for wedding photographs!
At the end of the day make sure that your pre-wedding photoshoot is about creativity and having fun! Make sure you focus on what matters most which is capturing special moments between two people deeply in love!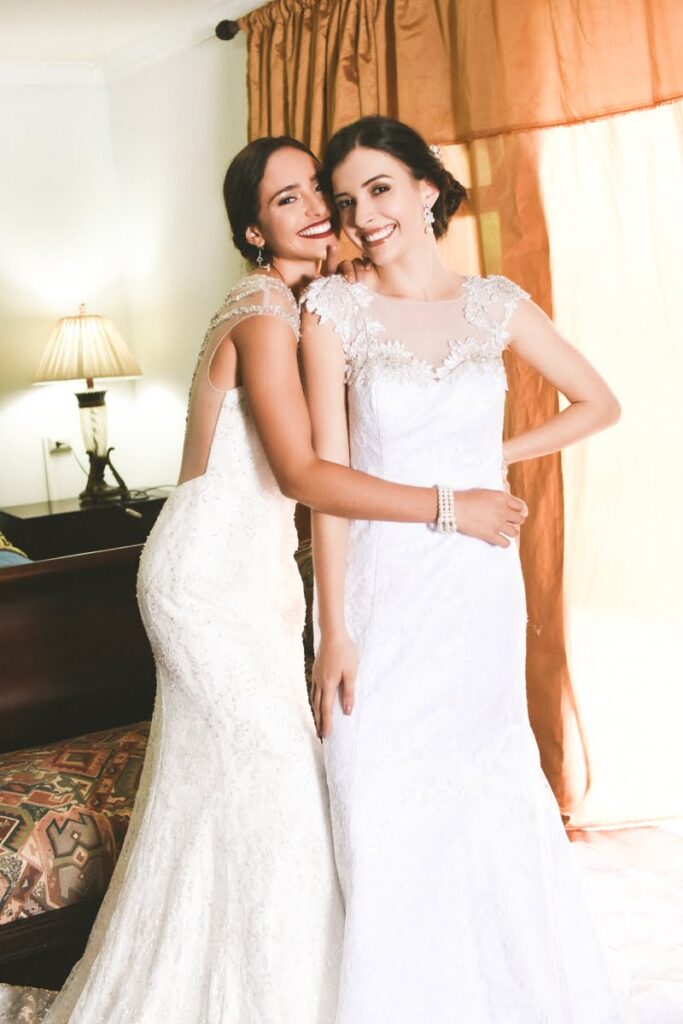 Tips for Choosing the Right Location for Pre-Wedding Photography
Pre-wedding photography plays an important role in capturing the special moments of your life journey leading up to your wedding. Choosing the right location for these photos can be challenging, but also exciting if you take time to explore your options. When searching for the perfect backdrop for your engagement photos, there are some key points to consider:
Is the location unique and special? Personalize your photos with a romantic park or garden setting.
Is it convenient and accessible? Consider the logistics of getting to and from the location.
What is the backdrop like? Different backdrops can capture different moods in each photo.
What is the lighting like at that particular time and place? Different times of day create varying light effects that can make a huge difference in your photographs.
Is there a fee required? Some venues require fees for staging a photoshoot.
With these considerations in mind, check out some of these possible destinations for pre-wedding photography:
Local parks or gardens – a beautiful setting with lots of greenery and flowers will be perfect for whimsical or fun images.
Historic or heritage sites – choose locations with engraved symbols as symbols of eternity and timeless love sharing between you two soon become husband and wife!
Beaches – feel free to get creative here! The backgrounds are almost limitless allowing you to capture stunning moments by the sea waves lapping on rocks, sunset, boats etc…
Whatever location you choose, remember that ambitious shots require quite a bit more work than the quick snap spree. It's all about preparation – know what type of shots you want before setting out!
Editing and Post-Processing Wedding Photos
Once the photo-shoot is over and all the photos have been captured, it is time for the post-processing of your pre-wedding photos. Editing and post-processing should be done with care, as it can make or break a photograph.
The editing process of your pre-wedding photos will depend on how you want them to look at the end product. This includes color correcting, retouching and adding effects if desired. Color correction helps to obtain a consistent look while retouching helps to remove any blemishes that may be present in the photos. Effects such as HDR (High Dynamic Range), sharpening, vignetting and blurriness can also be added at this stage to make them stand out more as well.
Apart from editing and post-processing, another important factor that has to be considered when taking pre-wedding photos is choosing a good quality material for printing. Choosing papers with good texture and durability will help ensure that your prints last for years without fading or losing their colors. If you are looking for glossy photographs, then glossy papers are the best choice whereas matte papers are preferable for photographs with subtle colors and contrasts.
Choosing a professional print lab is also very important if you want your prints done correctly so take some time before deciding on one! It's always best to understand what kind of guarantee they provide as well in case something goes wrong during printing or shipping/delivery of your prints.
How to Display Your Pre-Wedding Photos
You've had your pre-wedding photo shoot, and you have a stunning selection of beautiful photographs. But how can you show these off to your family and friends? There are a few different ways to display your pictures that will show them off in the best light and ensure they last forever.
First, consider traditional printed photographs. While digital images are great for sharing online, having professional prints is an ideal way of showing off. They can be framed and displayed in your home or you could create personalised photobooks with them as a lasting reminder of such an important moment in your life together.
Personalised items such as mugs, t-shirts or cushions also make great gifts with a special image on each item representing the two of you. These items can be used as decorations in the couple's home or given as keepsakes to family and friends for years to come.
If you prefer digital images, there are plenty of options for creating mementos using modern technology such as wall art pieces that print huge sizes with outstanding resolution and clarity directly from digital copies of the images. Many companies will also create custom models from photos taken on the day which make for evocative table centerpieces or art pieces for hanging on walls at home.
Whatever way you choose to display your pictures, using pre-wedding photography is an excellent way capture this unique moment before the big day so that it remains engraved in time forever!